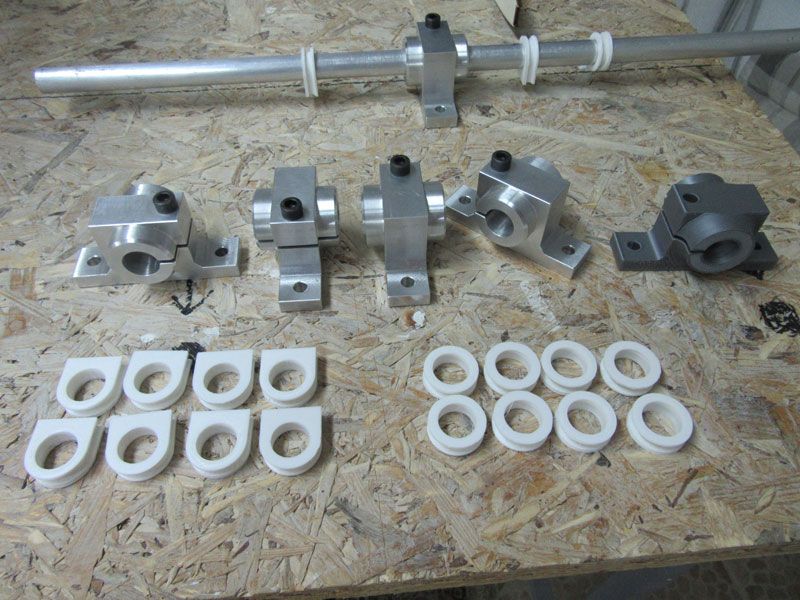 For F 104 Starfighter, connection between rudder and elevator is with aluminum part which is custom made for this model.

Part

is made of
high quality aluminum EN AW 6060.

This part is bolted on upper, removable, rudder part.
Plastic rings are rotate around aluminum tube, which

is

fastened

with a

screw

in ruder - elevator joiner.

Outer ring side is glue in elevator wooden rib.

Plastic rings are printed on 3D printer (PLA plastic), for elevator you need 10 pieces.
We offer 10 rings in two shape, so modeler can decide what form will use.
Longer fit in bigger ribs near center of the elevator, round is just for last rib trough come aluminum tube.