The Lockheed F-104 Starfighter is a single-engine, supersonic interceptor aircraft originally developed by Lockheed for the USAF.

The F-104 served with the USAF from 1958 until 1969, and continued with Air National Guard units until 1975. The operational service of the Starfighter ended with its retirement by the Italian Air Force in May 2004.
A total of 2,578 Starfighters were produced.
"MIRCE MODELS"
in partnership with Damiano Orizio offer short wooden kit for 1/4 scale F-104 Starfighter RC jet model.

Scale: 1/4

Wingspan: 1630 mm (64,2") without tip tanks /1890 mm (74,4") with tip tanks

Length: 4150 mm / 163,4"

Weight: around 25 kg

Turbine: from 160 Nm

Radio: minimum 6 channel

Important to
accentuate

is that complete model was first drawn in 3D program!!!

Every ply part of model frame construction is laser cut.
In combination with 3D drawing,

parts

fit perfectly and modeler need minimum time to assemble F-104 Starfighter wooden kit.

Album with photos during building you can see in:  F 104 pictures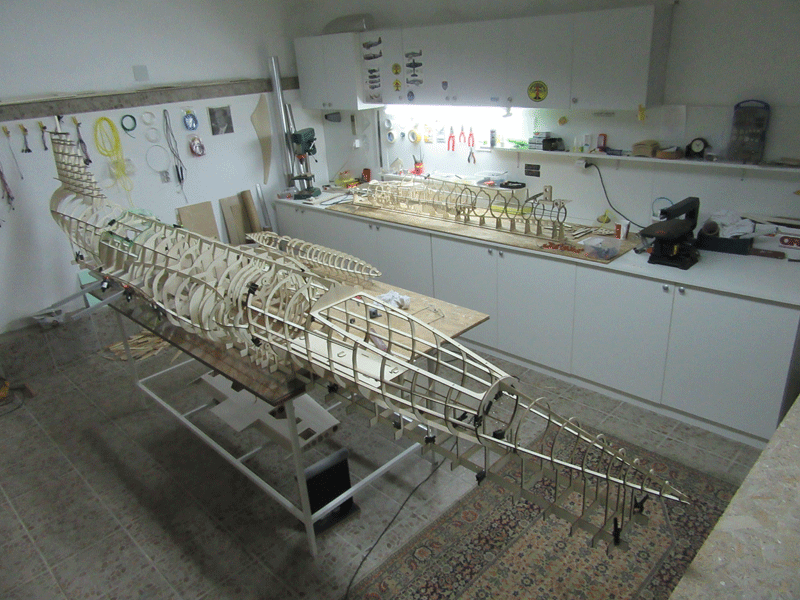 Price for short wooden kit is 550,00 Euro
Shipping is not in kit price, but for example for USA shipping cost 90,00 Euro.
Optional parts:
For scale surface "Mirce models" offer:
Francesco Mondinelli offer fantastic cockpit for this F 104 kit.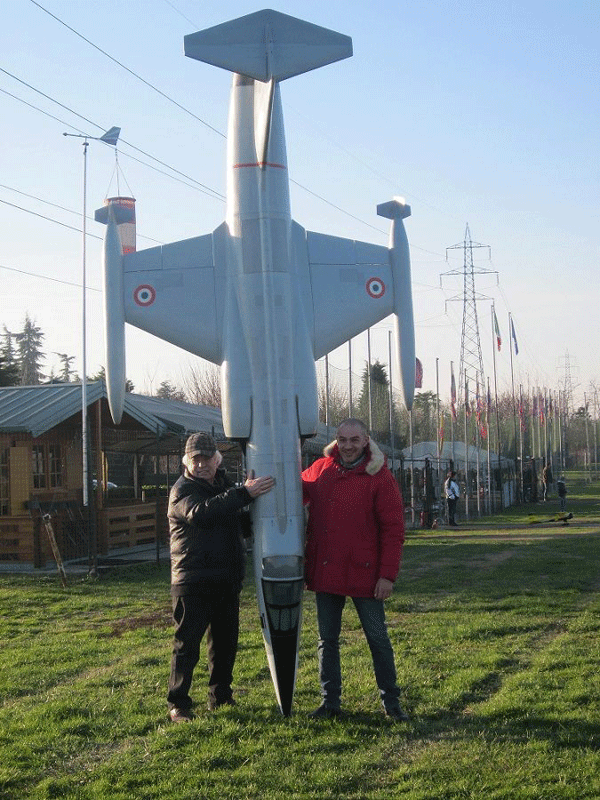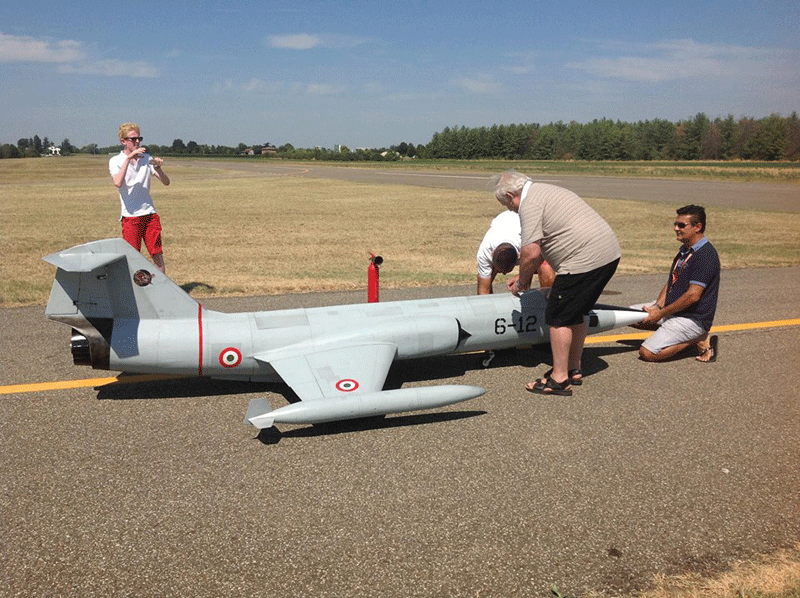 https://www.facebook.com/profile.php?id=100010159931781
https://www.rcscalebuilder.com/forum/forum_posts.asp?TID=26506&PN=1
We
recommends covering the air frame with 3 mm balsa & 100 gr fiberglass cloth and epoxy resin.
Tech support & help in building process is non-stop available on e-mail at: 
mirce.rc@gmail.com