- Behotec aluminum NL 145 L front leg

- Set aluminum wheels with tires 2 x 4,5" + 1 x 3,5"




Everything is brand new.

I bought all Behotec parts direct from Behotec firm in Germany.
As can be seen on bills, I get 10% discount on price!!!


Wheels are bought in USA...


Parts was just instal on my jet project Galeb G2, but model was never fly. 
http://www.rcuniverse.com/forum/rc-jets-120/10948682-galeb-g2-new-jet-made-serbia-8.html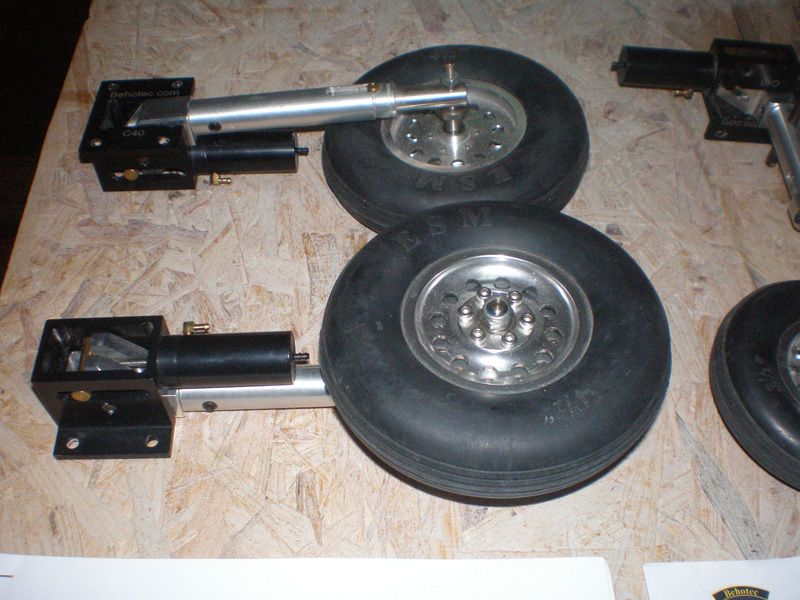 Shafts are custom made for aluminum wheels. Original shafts are included...

Price for everything is 349,00 euro + shipping

Original Behotec price + wheels cost more than 500,00 euro!!!