Galeb G2 was one of the best two-seater jet trainer and light ground-attack airplane.
Plane was developed during the 1950s as a replacement for the Lockheed T-33 in service with the Yugoslav Air Force.
Production started in 1965 and ended in 1985 with 248 aircraft delivered.



"Mirce Models" offer short kit for 1/5 scale Galeb G2 RC jet model.


Scale: 1/5

Wingspan: 2320 mm (91,3") with tip tanks  /  2060 mm (81,1") without tip tanks

Length: 2065 mm / 81,3"

Weight: 11,2 kg / 24,65 lbs (flying weight of model from picture)

Wing area: 83 sq/dm / 1287 sq/in

Turbine: 80 - 100 Nm

Radio: minimum 6 chanel

Almost 300 hours was used to draw complete model in Catia 3D program!!!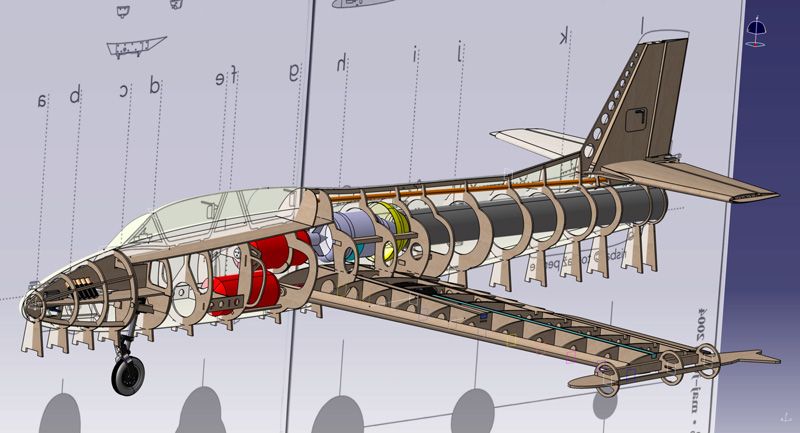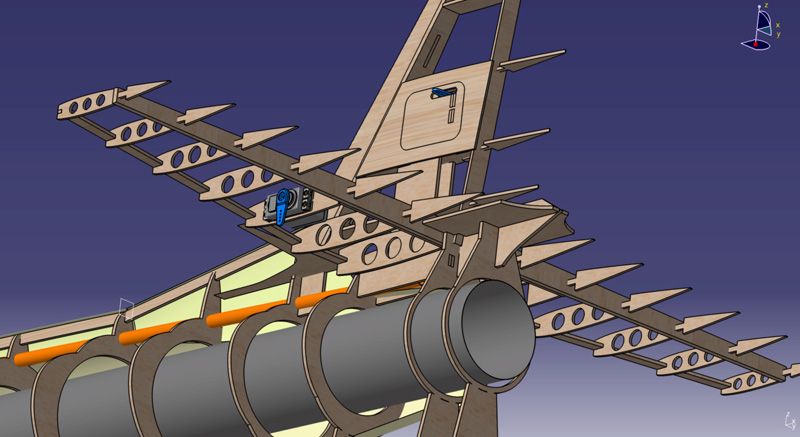 That is important to
accentuate

, because drawings allow to fit all part before production.


Every balsa and ply part of model frame construction is laser cut.
In combination with 3D drawing,

parts

fit perfectly and modeler need minimum time to assemble Galeb G2 kit.





On this web site and RC Universe you can find building threads with explanation and more than 1500 pictures.


During model building, you need plans just for wing build. Fuselage have their jig for easy

compilation and ailerons, rudder, flaps
assembled

as a

puzzle

!!!

Anyone with previous model building experience can easily build this model.


This is one of the easiest jet model for fly, thanks to small weight and big area.

G2 model,
as well as the

real

Galeb G2, fly smooth,
like big trainer

.


Because grass and bumpy airfield we have here, wing construction is
quite
robust
, especially
around landing gears.
Best of all,
there is no need

for

some very expensive equipment,
no need for digital servos, power box, giro, etc...

I use Hitec HS 645 MG servos on all surfaces, only digital servo (HS 5645 MG) is for nose wheel.



SHORT KIT  -  price: 495,00$