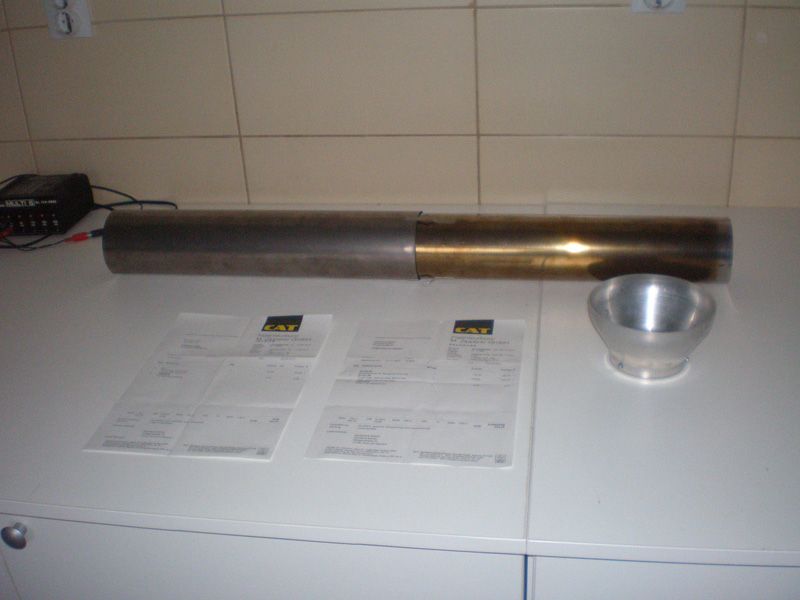 For sale Jet Cat two wall thrust tube for P 70 - 160 jet engine.



Tube is 850 mm long with 450 mm long outer wall. 

It was instal just in my project model - Galeb G2.  http://www.rcuniverse.com/forum/rc-jets-120/10948682-galeb-g2-new-jet-made-serbia-8.html


First I made one wall thrust tube, because i was thinking that it will be enough for my jet model.
But after few engine start I send tube back to Jet Cat in Germany and they add outer wall.

After that I don't instal thrust tube any more in model.

I have original bills...



As can be seen, I pay 234,00 euro for 850 mm tube and second time 122,27 for 450 mm outer tube.

Total cost was 346,00 euros!!!


In that price is aluminum intake...




For this 850 mm long two wall titanium thrust tube + aluminum intake I ask now 125,00 euro + shipping...