The short kit contains all ribs, spars, wing joiners and other necessary parts.
Parts are laser cut from 3D drawings!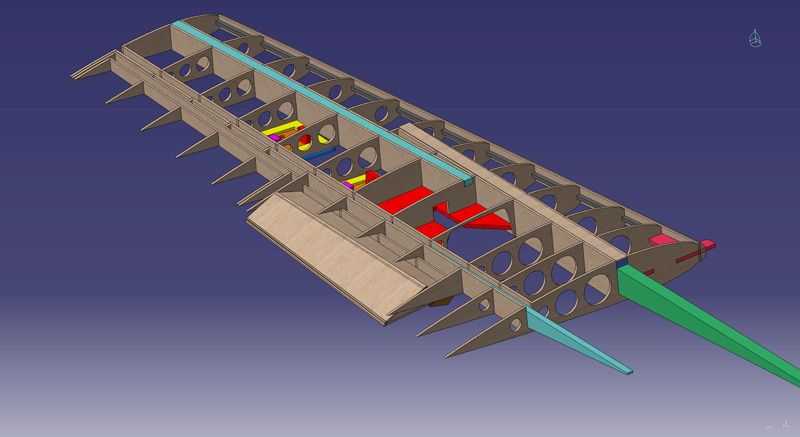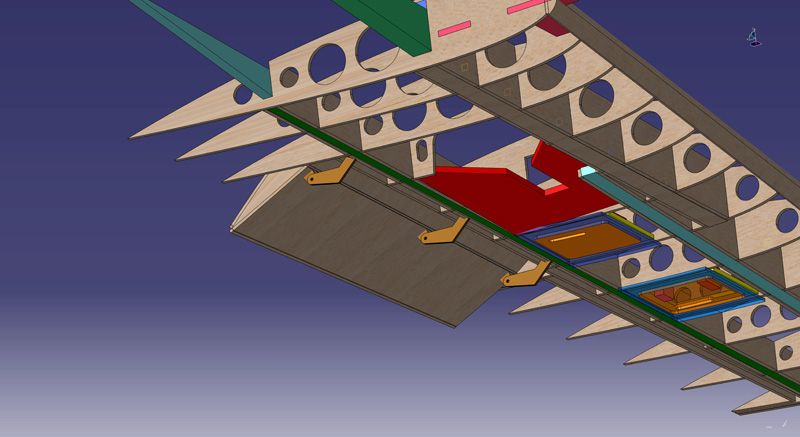 Spars & wing joiners...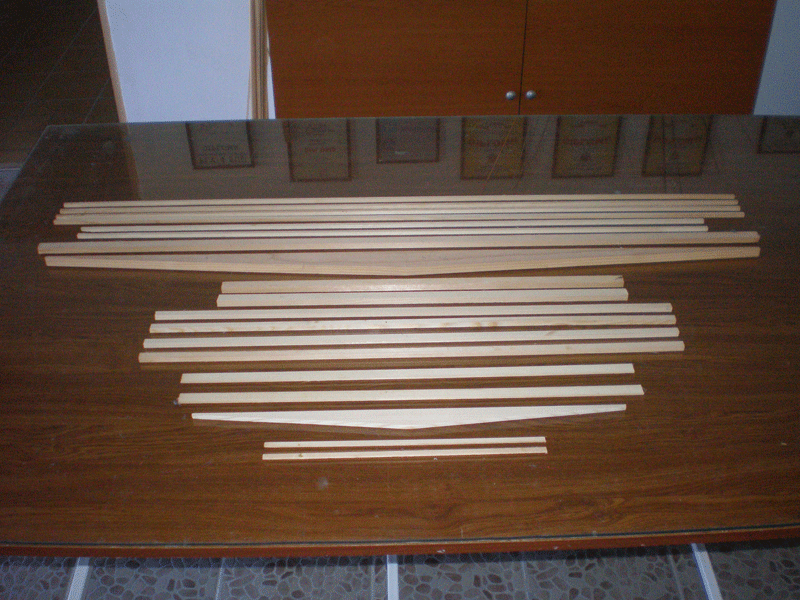 First seven ribs are from 3 mm
poplar
plywood and outer ribs are from 3 mm balsa...

In kit are retracts doors and plates for inner doors air cylinders...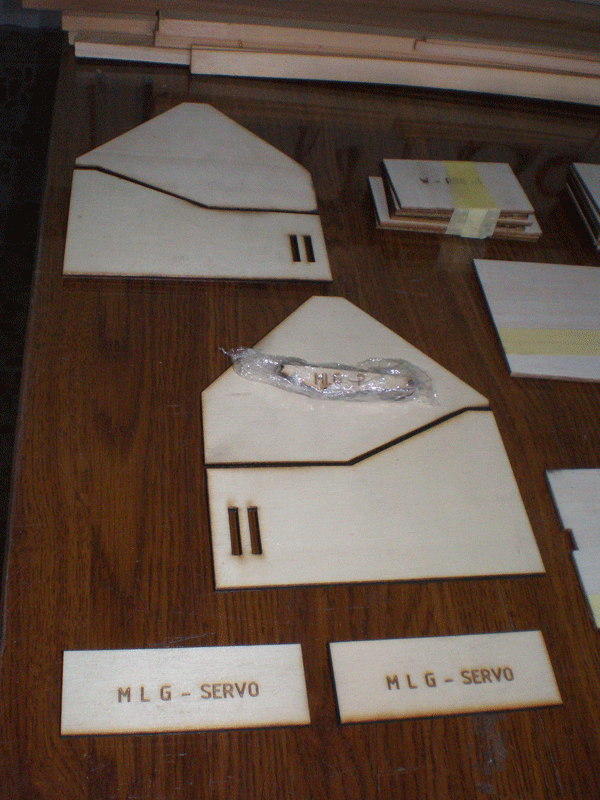 10 mm balsa plate is for all leading edges...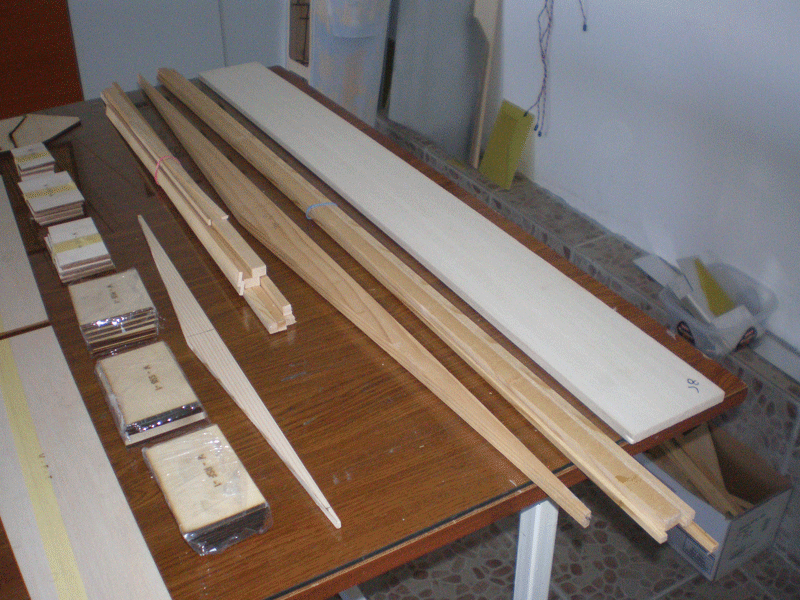 Vertical parts for boxes between spars and ribs. Some are from 3 mm poplar ply and some from 3 mm balsa.

For finish wing only need to buy are 3 mm balsa planks for sheeting.